Long Beach Dog Bite Attorney
Were you the victim of a dog attack in Long Beach, CA?
6-year-old Laylani, a dog bite client of the firm.
If you have been injured as the result of a dog attack, you need the best dog bite lawyer in Long Beach on your side. At McGee, Lerer & Associates, Daniel McGee and Catherine Lerer are a husband and wife team of Long Beach personal injury attorneys with over 40 years of combined experience representing dog bite victims and their families. We understand the devastating trauma that can result from a dog attack.
We know that dog bite scars, both physical and emotional, can last a lifetime. You shouldn't have to pay for that. Contact our firm for experienced and compassionate representation!
Dog bites, particularly Pit Bull attacks, are all too common in Long Beach. The most common scenarios we see at our firm in which a client was injured by a dog involve:
Dog escapes through an open door or gate and attacks the victim.
A victim is attacked while walking their own dog. Sometimes the victim is injured when the victim attempts to separate their own animal from the attacking dog and gets bitten by the attacking dog.
A victim is knocked over by a dog and injured.
The majority of our Long Beach dog bite clients are children and the elderly, who can suffer the most serious wounds. Children and the elderly are less able to defend themselves and can be more easily knocked down, at which point an attacking dog can do serious damage. Dog bite wounds to an elderly person are generally slower to heal, and can quickly snowball into serious medical complications due to other health issues faced by the elderly. A senior's cherished independence and mobility can be lost due to the wounds from a dog attack.
California Law Imposes Strict Liability on Dog Owner
Unless the dog bite victim was trespassing, or certain other narrow exceptions, under California law, a dog owner is strictly liable for injuries caused by their biting dog. "Strict liability" means there is no requirement that the dog owner have prior knowledge of the dog's viciousness. Even if it is the first time that the dog has ever behaved aggressively, the dog owner is on the hook for all harm caused.
Top 10 Most Dangerous Dog Breeds
The Centers for Disease Control compiles data about dog attacks in the United States. Based on that data, the CDC has determined that the top 10 most dangerous dog breeds are:
Pit Bull
Doberman Pinscher
Rottweiler
Chow Chow
German Shepherd
Presa Canario
Husky
Boxer
Alaskan Malamute
Dalmatian
At McGee, Lerer & Associates, the majority of dog bites cases we see involve pit bull attacks. The injuries resulting from a pit bull attack can be horrendous. If the victim has no health insurance, the medical bills can be overwhelming. And if the victim of a dog attack must take time off work, the victim will get further and further in debt. That is why a victim of a dog attack should consult with an experienced personal injury lawyer. Why should you be financially responsible for the harm caused by someone else's animal?
Reluctant to sue if the Dog's Owner is a Relative, Neighbor or Friend?
The dog owner is a relative, neighbor or friend in approximately 75% of dog bite cases. The victim may be hesitant to make an injury claim, concerned that doing so will create hard feelings. You should know that in the vast majority of cases, it is the dog owner's homeowner's or renter's insurance company that will pay your claim. You need not worry that the money is coming out of the dog owner's own pocket.
Not sure if the dog owner has homeowner's or renter's insurance? We will find out. Our attorneys will aggressively work to track down insurance on the dog owner. We first ask the dog owner to voluntarily disclose to us if they have insurance, and their carrier's name and policy number. If that doesn't turn up insurance coverage, we use an insurance tracing company (which only lawyers have access to).
If that still doesn't turn up insurance coverage, we can "shake the tree" by filing a lawsuit against the dog owner. We have handled cases where the defendant denied he or she had insurance, probably hoping the injury victim would let it go at that, but once they were hit with a lawsuit, insurance coverage magically appeared.
Most Common Dog Bite Injuries
The most common dog bite wounds involve:
Puncture wounds
Facial and lower leg scarring
Infection
Nerve damage
Post-traumatic stress – flashbacks, nightmares and fear of dogs
Dog Bite Victims often need Plastic Surgery or Psychological Counseling
Dog attacks can leave lifelong physical and emotional scars.
Plastic surgery for the physical scars may be required, particularly if the scars are on the face. We commonly refer our dog bite clients for a plastic surgery consultation. Even if the victim does not go forward with the proposed cosmetic surgery, a plastic surgeon's report usually significantly increases the claim's value.
Dog bite victims often suffer post-traumatic stress disorder. They experience flashbacks of the attack, suffer nightmares, and can harbor a fear of dogs. Both children and adults may no longer feel their world is safe; they may become more hyper-vigilant for other trauma. They can experience anxiety, depression, and feelings of helplessness. Psychological counseling can help heal these emotional wounds.
If our dog bite clients do not have health insurance or otherwise cannot afford to pay for a plastic surgery consultation or psychological counseling, we can refer our clients to a medical provider near them who will provide the treatment on a lien basis. A lien means that the provider agrees to wait to be paid until the case resolves. Our Long Beach dog bite lawyers know some of the best doctors in the local community, and can often schedule you for a same-day or next-day medical appointment.
If the Dog Bite Victim's Family Member Witnessed the Attack
If a family member of the dog bite victim witnesses the attack, the family member can also suffer traumatic and long-lasting emotional distress. Under California law, that family member has a right to make their own injury claim called a "bystander claim."
Bystander claims have three requirements:
(1) the family member is closely related by blood or marriage to the injury victim
(2) the family member was present at the scene of the dog attack when it occurred and was aware that the victim was being injured
(3) the family member suffers serious emotional distress as a result of what they witnessed.
How You Can Help Us Help You after a Dog Attack
One of the things that sets our firm apart is how quickly and aggressively we move forward with a case from the moment we are hired. It helps us to do that if our client provides us with as much information as possible about the dog attack at the outset of the case. The sooner we have the information we need, the sooner we can ascertain insurance coverage, open a claim, get you the medical treatment you need, and sometimes even get you an advance on your settlement. Click here to see the information that will help us help you if you have been the victim of a dog bite.
Our Lawyers Demand Full Compensation for Dog Bite Victims in Long Beach, California
At McGee, Lerer & Associates, attorneys Daniel McGee and Catherine Lerer will personally handle your case. We will make sure that you get the medical treatment you need to heal from your wounds. We will demand top compensation for your losses, including compensation for past and future medical bills, past and future lost wages and pain and suffering. You need the best Long Beach dog bite attorney if you or a family member has been the victim of a dog attack.
---
Contact a Long Beach dog bite attorney at McGee, Lerer & Associates for aggressive, yet compassionate representation. Let our family help yours. We provide free consultations. If you hire our firm, there is no fee unless we collect money for you.
---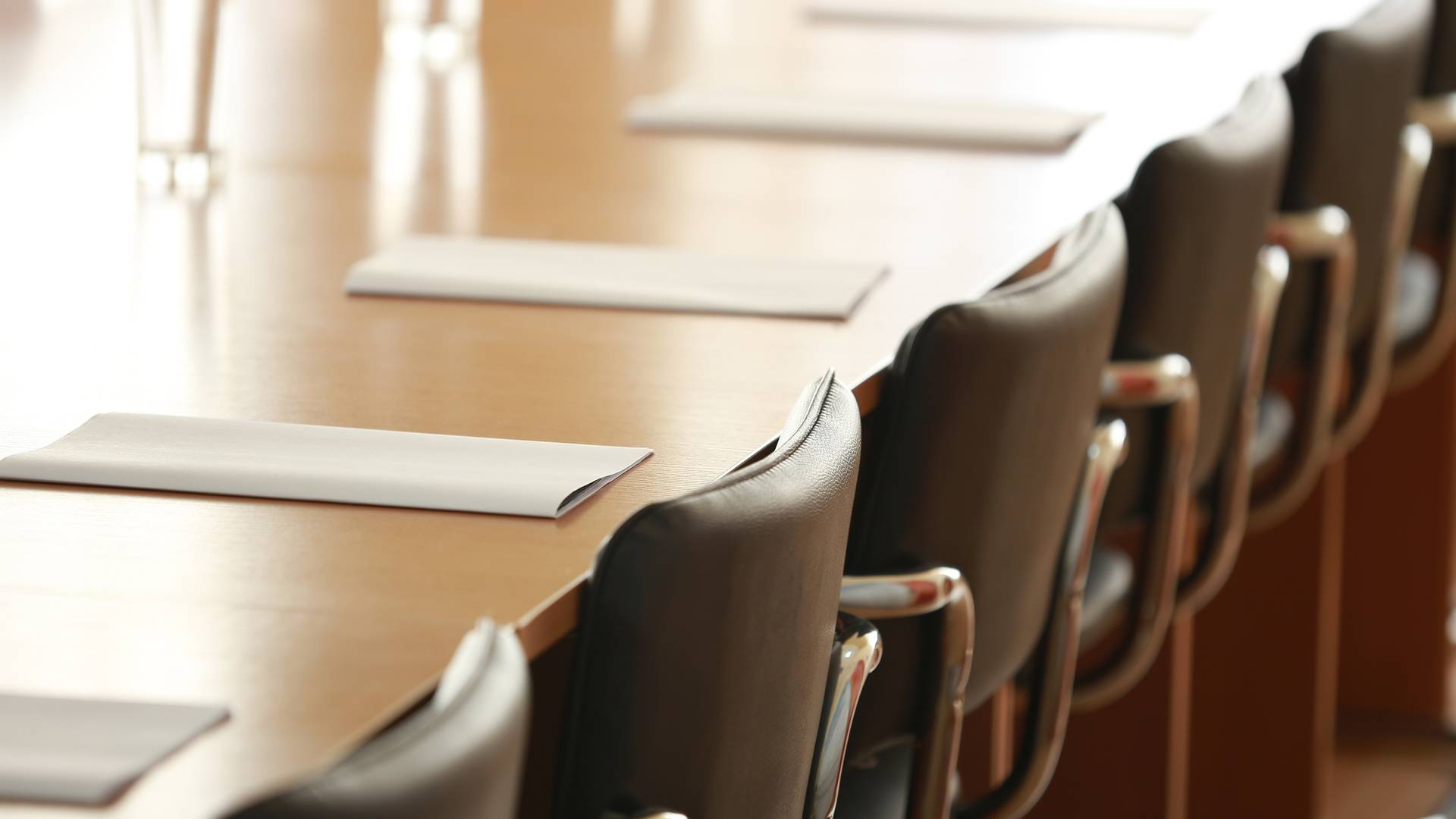 Why Choose McGee, Lerer & Associates?
What Makes Us Different
Five Convenient Locations

We have 5 offices in Southern California - Los Angeles, Pasadena, Santa Monica, Long Beach & Valencia

24/7 Availability

We can be available nights and weekends and come to you at the hospital or at home.

No Fees Unless We Win

If we are unsuccessful in our efforts to recover your compensation, you owe nothing. 

Learn more here.

Individual Attention

We take the time to understand all the unique factors of your case to achieve the best results.